Travel Insurance Claims
How To Make a Travel Insurance Claim
Online
The easiest way to lodge a claim with Cover-More is using our online claims tool.
You can access the online claims tool and complete your Cover-More travel insurance claim online 24 hours a day.
Before you start:
You will be required to submit documentation to support your claim e.g. receipts, reports, etc.
If you are waiting on supporting documentation please feel free to submit your claim now and forward the documents to us as soon as you have them available.
If you need to make a claim for more than one event, please submit a separate claim for each event. Our online claim form will manage all existing claims for you.
Corporate & group customers: Please contact us directly with any claims concerns.
By entering the claims process prepared and aware of what you'll need, you are helping us resolve your claim as quickly and thoroughly as possible.
Remember:
You must advise us of any claim or occurrence which may result in creating a travel insurance claim as soon as possible and within 60 days of the return date shown on your Certificate of Insurance. You can do this by sending us a completed claim form.
Follow the instructions in the Product Disclosure Statement (PDS). Pay particular attention to what's required if you are making a claim for lost or stolen property, or for emergency medical expenses.
Send in all the necessary supporting documents as outlined in the online claims tool and remember to make and keep a copy of all documentation for your own records.
By Mail
If you cannot access Cover-More's online tool, you can mail your claim to our offices. To do this, you will need to download a travel insurance claim form and post it and your supporting documents directly to us. If you would prefer to submit your claim through this option, please follow the below steps.
Before you start:
Please note that all claims require a fully completed claim form. If your claim is arising from a medical condition, please ensure that the Medical Form is completed by the usual medical practitioner of at least 12 months for the person whose condition caused the claim.
If you booked via a travel agent, please have your agent complete the agent form and supply the necessary documents for the assessment of your claim.
Download a travel insurance claim form:
Claim Form – for customer use.
Agent Form – for travel agent's use for cancellation or amendment claims only. Please submit this form providing your customer's details and all supporting documentation.
Medical Form - for customer use.
Add supporting documentation
The claim form lists supporting documentation relevant to your travel insurance claim (e.g. receipts) that we'd like to see.
Make a copy
Whilst we require you to send originals to us, we highly recommend that you keep copies of everything as a back-up.
Send it in:
Cover-More Travel Insurance
Claims Dept
Private Bag 913
North Sydney
NSW 2059
How long will my Cover-More claim take?
We will respond to you regarding your claim within 10 working days from the time we receive it.
In the meantime, if you have any questions about the claims process, we're happy to help. Just ring us on
1300 36 26 44.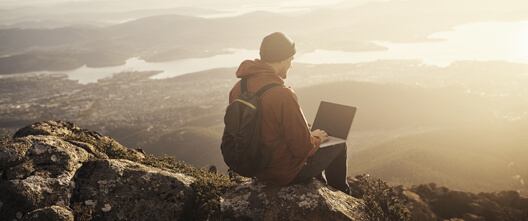 What Do I Need To Make a Claim?
For claims to be paid in a timely manner, follow the guidelines included in your policy documents. You will find the list of Policy Conditions and what is required documentation you will need when you make a claim. In particular:
Report lost or stolen property to the police or responsible transport provider and be sure to get a written report that includes a description of property stolen, lost or damaged.
Phone the emergency assistance number as soon as physically possible if you are admitted to hospital or if you anticipate that any of your medical or related expenses are likely to exceed $2,000.
Following these guidelines will make filing your claims go much more smoothly.
Tips For Submitting a Travel Insurance Claim
Follow our simple step-by-step claims guide to help speed your claim through the process.
Most importantly, send all required supporting documents as outlined in the How To Make a Claim guide. You may submit them as part of your online claim submission or post them to our office. Be sure to keep a copy of all originals and forms for yourself.
If you choose the online process, you can check back on the status, or see if additional information is necessary in order for us to finalise your claim.
Complaints About the Travel Insurance Claim Process?
Cover-More always works to handle each and every claim professionally and precisely. Feel that your claim has not been handled properly? We would like to hear from you. Please use our guide to lodging a complaint.
Additional Claims Advice
What should I know before travelling?
World Events
For claims advice and the most current updates on world events that might impact your travels, please check out the claims advice box on our homepage or visit our World Events Claims Advice page. If you will be travelling to a region mentioned in our claims advice section or if you are already there, please read through the applicable documentation to find out how your travel plans can be affected and what the benefits available from your travel insurance policy may be.
Smart Traveller
Smartraveller is the travel advice website of the Government of Australia. This site gives helpful information to avoid risky situations whilst travelling as well as how to register for destination specific updates. Smartraveller offers specific advice for business travellers, schoolies, senior travellers, backpackers, seniors and more.
Our Frequently Asked Questions page also offers plenty of useful information for a safe and pleasant journey.
What You Need to Know
Below you will find a list of conditions referring to claims. For full policy conditions and benefits please refer to your Product Disclosure Statement.
You, or someone on your behalf, should phone our emergency assistance team as soon as possible if you require hospitalisation, if your medical expenses will exceed $2,000, or if you want to return early.
Report any loss or theft to the police within 7 days of when you first become aware of the incident, as a police report is required so we can validate that the incident occurred. Also, your belongings may have been handed in and may be recovered or the police may have a chance to follow up an alleged crime.
Additionally, we require the relevant report from the related party. For example, an Airline Property Irregularity Report (PIR) is also required if your items were lost or stolen when travelling with an airline.
If you are unable to provide us with a copy of the relevant report, you must provide us with a reasonable explanation and details of the time and place you made the report, including their contact details.
You must take all reasonable steps to prevent or minimise a claim.
You must advise us of any claim or occurrence which may give rise to a claim as soon as possible and within 60 days of the return date shown on your Certificate of Insurance.
You must at your own expense, supply any documents in support of your claim which we may request, such as a police report, a Property Irregularity Report (PIR), receipts, valuations, a repair quote, a death certificate and/or medical certificate.
Claims Documentation
Which Documents and Receipts Do You Need to Send Us?
The documents and receipts you need to include with your claims paperwork depend on the type of claim you are submitting:
Use Cover-More's Online Claims Centre to lodge your claim and upload your documentation electronically. If you need to gather additional documentation or claims receipts, you can save and return to complete your claim for up to 28 days. Here are the necessary documents, broken down by claim type:
Overseas Medical and Dental Expenses
Copies or scans of all receipts with itemised account/s. Retain the original receipts in case we have questions
Original medical report/dental report/ hospital records confirming the nature of the illness or injury
Original bill/s and receipt/s
Back to top of Claims Documentation
Additional Expenses Benefit (After Departure)
Copies or scans of itemised hotel accommodation accounts, transport tickets and receipts for what is being claimed. Retain the original receipts in case we have questions
A copy of your itinerary
If your plans changed due to a policy holder's health, a medical certificate from the medical practitioner consulted (whilst on the journey) confirming the need to change your plans
Back to top of Claims Documentation
Travel Delay
Written confirmation from the Transport Provider of the cause and period of the delay and the amount of compensation offered by them
Copies or scans of itemised receipts for the hotel expenses claimed. Retain the original receipts in case we have questions
Documentary evidence from your travel agent which confirms the amount refunded for the unused accommodation
Back to top of Claims Documentation
Special Events, Hospital Incidentals, Hijacking, Loss of Income, Disability Benefit, Accidental Death Benefit, Personal Liability
Please attach a letter summarising your claim
If you are uncertain, please contact us for advice on the documents required to support your claim(s)
Back to top of Claims Documentation
Amendment or Cancellation Costs
If your claim is due to your health, or that of someone else's (e.g. travelling companion, relative or business partner) please ensure you complete, or have the person whose health has caused the claim complete, the medical authority on page 2 of Claim Form A. Please also ensure that the medical certificate, located on page 4 of Claim Form A, is fully completed by your usual GP, or the person whose health resulted in the claims' usual GP
Have your travel agent complete the claim form and submit the following documentation (Please note if you booked your travel plans directly you will need to contact the relevant travel providers and have them forward the following documentation to you)

International flights: A copy of the airline fare sheet/rules (showing the fare conditions)
For tours, cruises, accommodation, etc: A copy of the supplier's booking conditions. If the booking conditions do not allow us to calculate an exact cancellation fee (e.g. if they say the cancellation fee will be - "up to 50%" rather than "50%") we also require a letter from the supplier advising the net amount paid and the amount refunded by the supplier
A copy of the original itemised invoice
A copy of the itinerary
Back to top of Claims Documentation
Delayed Luggage Allowance
Copies or scans of the loss report from the transport provider with confirmation that all of your luggage was delayed, the length of time your total luggage was delayed and details of compensation paid by them. Retain the original report in case we have questions
Copies or scans of itemised receipts for essential, emergency purchases of clothing & toiletries (made whilst your luggage was delayed)
Retain the original receipts in case we have questions
Back to top of Claims Documentation
Rental Car Excess
Original Rental Agreement showing the excess you were liable to pay
Copy of the itemised repair invoice showing the cost of repairs to the vehicle
If another party was at fault, written confirmation from them of the compensation payable by them
Back to top of Claims Documentation
Loss, Theft or Damage to Luggage, Travel Documents or Money
Copies or scans of loss/theft/damage reports e.g. Police report, hotel report, transport provider letter, etc. Retain the original reports in case we have questions
For items lost or stolen while in the custody of a transport provider: We require a letter from the transport provider advising the amount of compensation they are paying. Travel insurance protects you against the amount the transport provider is unable to compensate you for, subject to your policy conditions and limits. You need to claim compensation from the transport provider in the first instance before submitting your claim to us
Other items: Copies or scans of purchase receipts (or duplicates obtained by you from the place of purchase) may be acceptable in establishing proof of purchase. In the unlikely event that you are unable to provide an appropriate receipt, please notify us of this with your claim submission as the lack of documentary evidence to substantiate proof of purchase and ownership may affect our decision and the outcome of your claim.
Damaged Items: Obtain from a repairer (of your choice) a quote stating the repair cost or a letter stating that the item is damaged beyond economic repair
Copies of receipts for replacement items if you have replaced the items which were lost, stolen or damaged
Retain the original receipts in case we have question
Back to top of Claims Documentation
Fraud Advisory and Tip-Offs
Insurance fraud is a serious issue and imposes additional costs and higher premiums on honest policyholders. We have a zero tolerance policy to fraud and strongly encourage the community to assist in the prevention of insurance fraud. You can help by reporting insurance fraud by calling our specialist investigations team on (02) 8907 5333, or emailing us at: [email protected]. All information will be treated as confidential and protected to the fullest extent under law.