Delayed Baggage Allowance in Australia and Abroad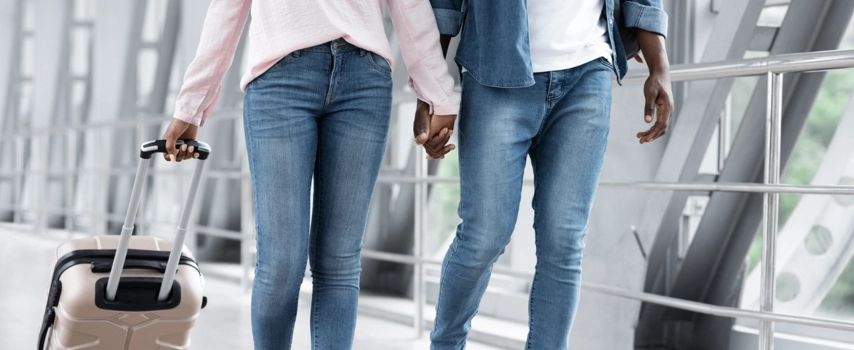 Get a delayed luggage allowance if all your luggage doesn't arrive with you
Did your flight land without your luggage in tow? There's nothing more disappointing than getting off a flight and finding your luggage didn't make the journey with you – no matter how light you pack.
Our Cover-More delayed luggage allowance can assist you if all your luggage is lost or delayed for more than 12 hours. It helps cover the cost of essential emergency items of clothing and toiletries up to your benefit limit, which means you can stop waiting for it to arrive and start exploring.
Looking for information about lost luggage insurance or stolen luggage and travel documents? Head here instead.
What Cover-More plans include the delayed luggage allowance benefit?
Most of our Cover-More travel insurance plans include the delayed baggage allowance benefit.
All our International Plans offer delayed luggage allowance, as well as our Inbound, Domestic Comprehensive+ and Domestic Comprehensive Plans. The maximum benefit limit depends on which plan you choose.
Our delayed luggage allowance applies if all your luggage is delayed for more than 12 hours.
How long do I have to report my delayed belongings?
Luggage can easily be temporarily lost or held up from point A to B, and it can put a real damper on your trip. If your luggage is delayed, you will need to report it to the responsible transport provider as soon as possible.
Make sure you get a written report from the transport provider when you bring it to their attention, as they will need to confirm in writing the details of the delay.
Cover-More customers making a claim for delayed baggage compensation will need the original receipts for any items purchased, as well as confirmation of the length of delay from the transport provider to support the claim.
What will Cover-More's delayed luggage allowance benefit cover?
If all your luggage is delayed by a transport provider during your journey for more than 12 hours, our delayed baggage allowance benefit is available to you for reimbursement of up to:
$300 per item for underwear, socks, toiletries, non-prescription medication and change of shoes and clothing (and a bag) you bought after a 12-hour delay and before the luggage was returned to you. However, please check your total benefit limit of the plan you choose for this allowance in the table below.
$100 for transport to retrieve your luggage.
How much delayed baggage allowance can I receive from Cover-More?
The maximum benefit limit for the delayed baggage allowance per plan is outlined below:
| Plan | Benefit Limit |
| --- | --- |
| International Comprehensive+ | $1,500 |
| International Comprehensive | $1,100 |
| International Basic | $600 |
| Inbound | $1,100 |
| Domestic Comprehensive+ | $1,500 |
| Domestic Comprehensive | $1,100 |
| Domestic Basic | $Nil |
Keep in mind travel insurance can't cover absolutely everything, so be sure to read the Product Disclosure Statement in full.
If you're ready to compare our Cover-More travel insurance plans and protect your trip, get a free quote online now or call our team on 1300 72 88 22.
Dreaming of your next getaway?
Find out how we can help keep your travels worry-free.