Travel Insurance for Life's Special Events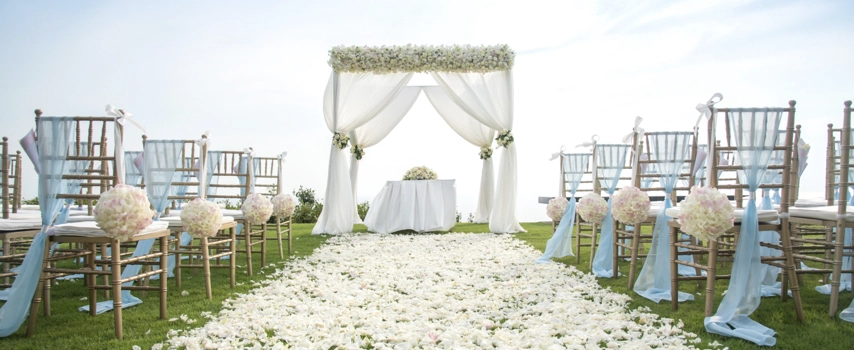 Travelling to attend a special event? Protect your trip with Cover-More
Not all trips are beach holidays – people often travel domestically or abroad to attend events such as weddings, sporting events, work conferences, and funerals.
Sometimes, it doesn't matter how much planning goes into your trip to ensure you arrive at your special event on time, the unexpected can still happen and force you to change or even cancel your travel plans.
Ready to take the stress out of travelling to your special event and purchase a policy that includes special event cover? You can get a free quote online for Cover-More travel insurance or call us on 1300 72 88 22 to purchase over the phone.
What is the special event travel insurance benefit?
Got a destination wedding to attend and looking for travel insurance for your trip? Or maybe your favourite sporting team is playing away from home?
Travel insurance that includes special events benefit could help provide cover for your out-of-pocket expenses if you face journey delays because of unforeseen circumstances outside your control and need to book alternative transport to make it to the event in time.
Learn about the other benefits of travel insurance here.
Does Cover-More travel insurance cover special events?
Wherever you are in the world, our Cover-More travel insurance can provide cover for additional transport costs.
Whether it's for a wedding, funeral, prepaid conference, 25th or 50th wedding anniversary, concert, music festival, or sporting event, our Cover-More special events travel insurance benefit can help.
If you're delayed during transit because of unforeseeable circumstances outside your control and are unable to arrive in time – and the event cannot be delayed because of your late arrival – you can submit a claim for:
the reasonable additional cost of using alternative public transport to arrive at your destination on time; and
the cost of the unused connection (less any refunds or credits you can get back from the supplier for that connection).
The maximum benefit limit for our special events benefit is:
| Plan | Benefit Limit |
| --- | --- |
| International Comprehensive+ | $6,000 |
| International Comprehensive | $5,000 |
| International Basic | $Nil |
| Inbound | $5,000 |
| Domestic Comprehensive+ | $2,000 |
| Domestic Comprehensive | $2,000 |
| Domestic Basic | $Nil |
What does Cover-More consider an "additional cost"?
Our definition of additional is as follows:
"Additional" means the cost of the accommodation or transport you actually use, minus the cost of the accommodation or transport you expected to use if your journey had proceeded as originally planned.
What isn't covered under Cover-More's special events benefit?
Our travel insurance with cover for special events – such as weddings, sporting events or music festivals – can't cover all scenarios.
For example, we will not pay for special event cover claims caused by an epidemic, pandemic or outbreak of an infectious disease or any derivative or mutation of such viruses.
Please refer to our PDS for full limits, exclusions, and conditions.
 
Travelling for a special event, wedding, or festival?
Find our best travel insurance plans to protect your trip.